Produktneuheiten
New version of Easy Elektro 3.0 software
a new version of the Easy Elektro software has been released today; below the news:
EXTENSION OF THE ACTUATORS RANGE
With the new version it is possible to size also the "ELEKTRO ISO 15552 EK SERIES" and "ELEKTRO SSC SERIES" actuators: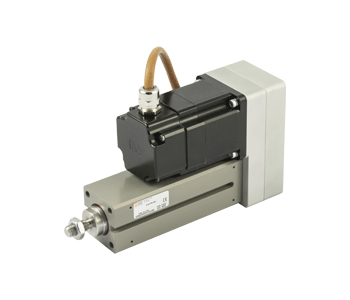 The operating logic is the same as in the previous version, but it will also be possible to view the results for the new families introduced.
CUSTOM MOTORS
The second change concerns the possibility of defining customized motors (Custom) not coded by Metal Work: it is possible to create the model of a new motor, save it and use it in combination with the mechanics of the Metal Work standard actuator. These motors remain saved within a volatile memory area, which means that they are active only for the duration of the current session, after which they are automatically deleted from the database. However, it is possible to save the "Custom" in a local file (with .csm extension) and recall it later.
By selecting the "Custom" item from the drop-down menu, all the other selections get reset:

Once you make this choice, a message appears indicating how to access the area reserved for definition; by opening the menu at the top right of the screen and selecting "Custom" it is possible to create the motor.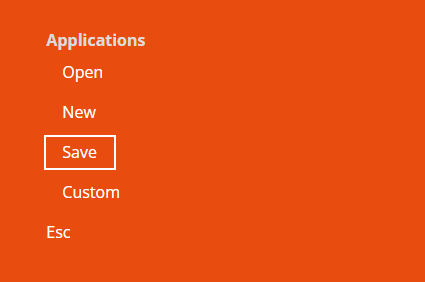 The following screen is then displayed showing the fields to be filled in: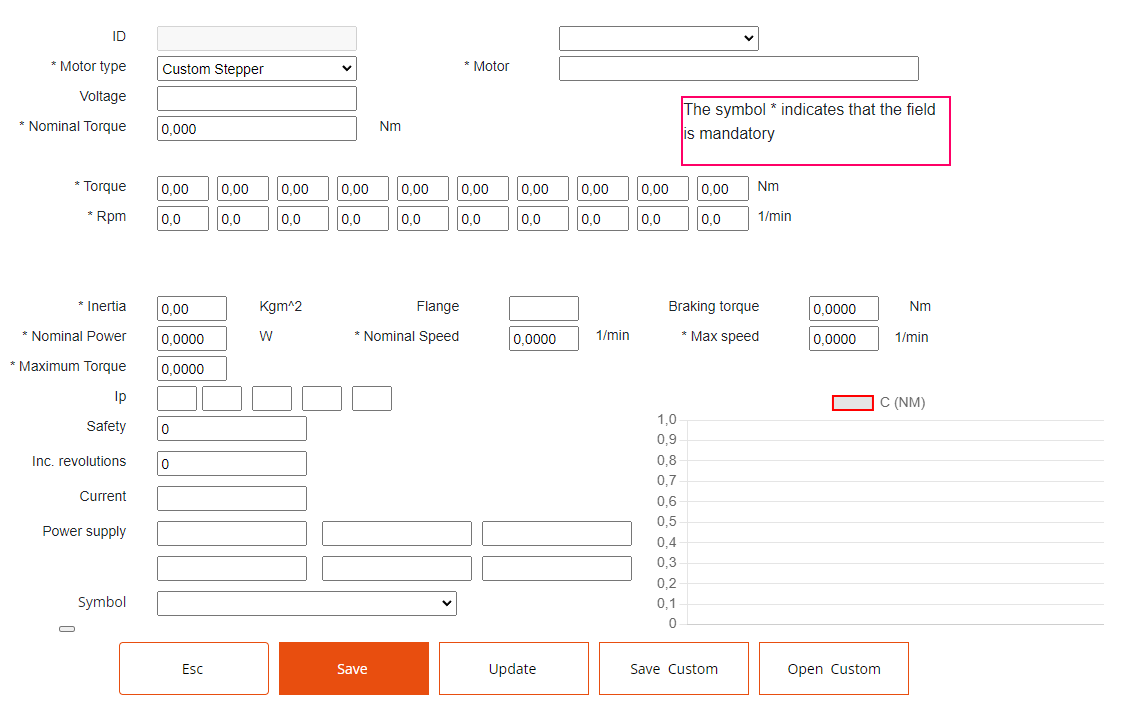 At this point it is possible to proceed in two ways:
select the type of motor you want to generate, complete the fields and, using the "Save" button, the motor gets saved and it will be possible to use it for the current session.
from the drop-down menu:

it is also possible to select starting models already proposed (therefore usable as a facsimile for the generation of new motors).
The data of the motor recalled will be displayed on the screen and, at this point, it is possible to:
modify the data leaving the "Motor type" and "Motor" fields unchanged so as to store the data using the "Update" button at the end of the operation;
modify also the "Motor" field by assigning it a new name, thus generating a new "Custom" motor starting from the previously selected base and, using the "Save" button, memorize it.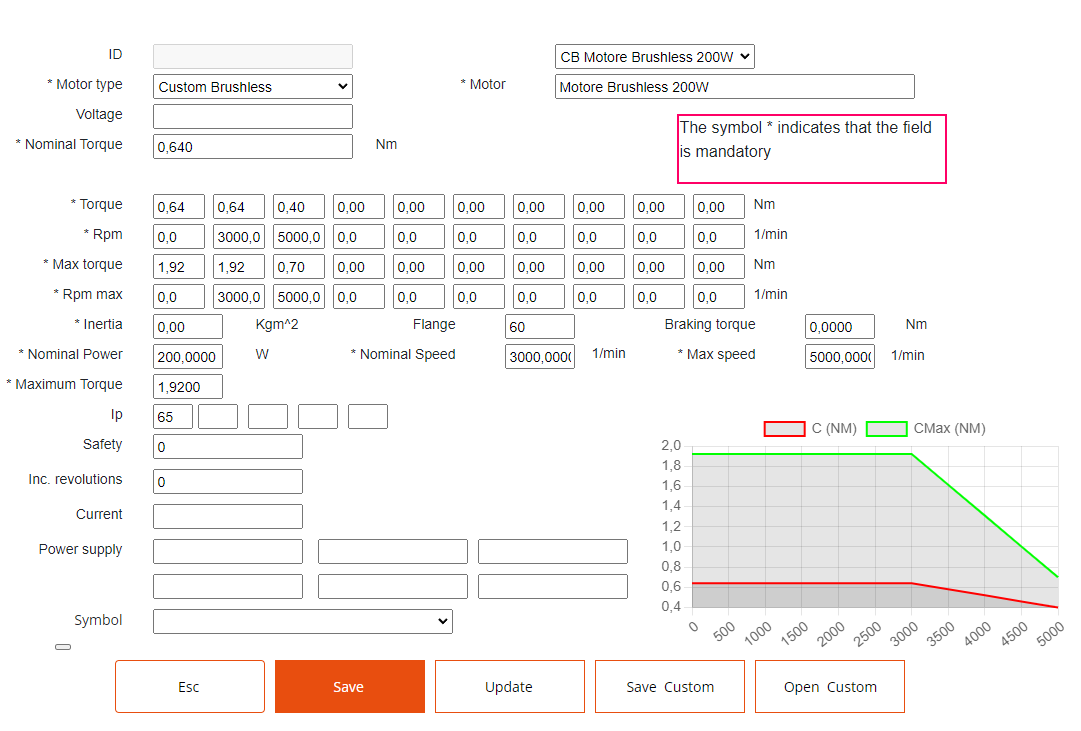 Using the "Save Custom" and "Open Custom" button, it is instead possible to save the motor in a local file or load it.
REPORT
The last news concern the printing of the final report. The latter has been revised both in terms of the graphic aspect and in the way of representing the data to the user.